Application Development Services
Diverse expertise and experience in building applications across domains
Customized application design, development services for various platforms and distributed architecture
Our services are designed to meet changing customer expectations; we have a highly reliable technology stack which can meet any complex business need, helping you meet your need to enterprise imperatives and transformational needs. Be it any sophisticated application development need, we can provide operational effectiveness and efficiency through our service delivery model, which is built to improve productivity, reduce costs, and focused to help you achieve your business goals.
Our flexible engagement models for excellence:
Project Sourcing
End to end ownership of developing applications from conceptualization, business analysis, and prototyping to requirement analysis, design, development, testing, integration, and deployment.
Development Support
By measuring maturity of systems engineering deployment by assessing capabilities of processes to execute best practices
Drive concrete results, Accomplish your business goals, Remain future ready
Leverage our technologically superior services to deliver customized agile product and keep pace with evolving customer demands. We can be your value partner to complete your technology consulting, developmental and resource needs.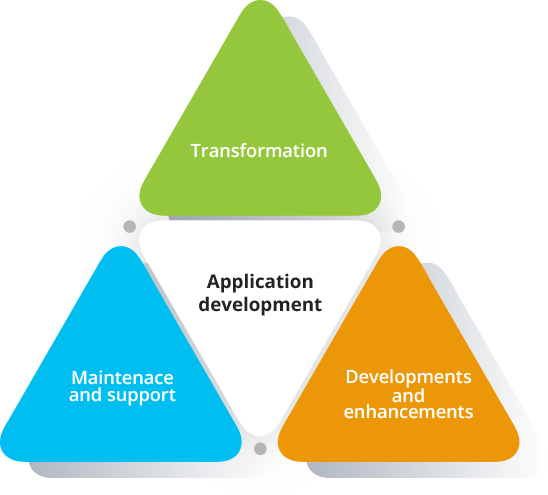 A robust ecosystem of capabilities and expertise to drive profitable outcomes

Development Frameworks and Models





Detailed and thorough planning before execution



Continuous testing in parallel with development activities to identify gaps early

Dedicated & Skilled Resources (ODC / OTC)

System integration and consolidation

Timely delivery of quality software

Comprehensive understanding of business and technology

Re-engineering, migration and modernization

Strong migration and post-implementation support

Business analysis and requirement documentation

Software maintenance and support



Development Frameworks and Models



JIRA for tasks tracking and project management

Development in C# and WPF

Code reviews and walk through



Bit bucket/Git for source code maintenance