Level up the Software Game by Leveraging Integrated Application Lifecycle Management
Efficient ALM Solutions to Scale-up the Businesses
Integration of Application Lifecycle Management (ALM) can help businesses manage complex software applications by offering end-to-end traceability in all phases of Application development.
MicroGenesis offers end-to-end ALM services that stretch from ALM consulting, implementation to process deployment. As ALM experts we enable businesses to automate and streamline their software development process, increased ROI and improve product quality while maintaining compliance with quality standards.
Businesses these days demand fully integrated and cohesive Application Lifecycle Management solutions to keep up with the growing hardware and software complexity. Our team that comprises technical and subject-matter experts help businesses in enabling collaboration across all levels of the organisations to ensure improved efficiency in developing, testing and maintaining applications.
Key Features
Maintain a single source of truth

 

Ensure seamless integration between various phases

 

End-to-End lifecycle traceability

 

Track and handle complete product lifecycle management applications

 

Mitigate risk effectively and efficiently

 

Initiate and manage comprehensive audit structure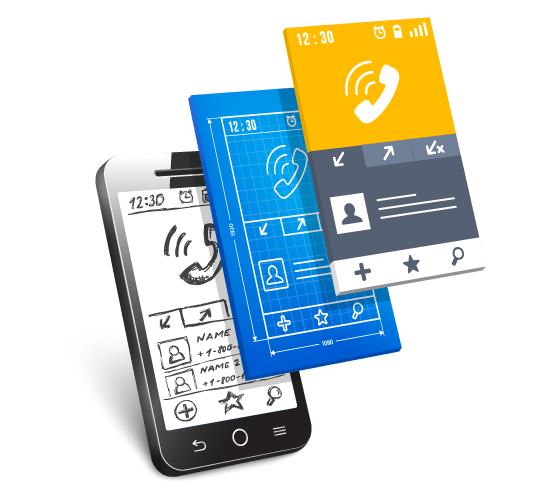 We have partnered with leading ALM vendors to deliver suitable ALM solutions to our clients to help them scale-up in the market and transform their application process flow into a robust endeavor. 
Project Planning
Define, track, measure and report project milestones for each task assigned by the project manager, release manager or QA Manager at any stage of the project
Requirements Management
Communicating requirements is the key to make sure the requirements from various stakeholders are met. With the ALM requirement management feature, you can easily collate and prioritize requirements in one shot
Design & Development
 Design and develop complex project requirements and rapidly move them from design to implementation within no time with ALM
Configuration Management
Easily manage, coordinate and regulate the changes in the documents, codes and other entities during the Software Development Lifecycle (SDLC)  
Testing and Quality Management
Empower teams to establish, maintain and track changes introduced to complex software systems through trusted version selection and version control of artefacts 
Build and Release Management
Release software frequently without compromising on the quality, integrity and regulatory compliance of the software
Change Management and Defect Tracking
Track and manage the growing number of change requests coming in from multiple sources to ensure that each request goes through a set of specified processes to be assessed, evaluated, and confirmed before implementation  
Risk & Hazard Management
Monitor and manage the risk that occurred at any stage of development without any risk of disturbing the project progress
Audit Metrics & Reports
 Get easy access to data and reports through different data sources to avoid data discrepancies
Variant Management & Componentization
 Reuse lifecycle artefacts across variants and product lines, and increase time to market and lower maintenance cost
With MicroGenesis extensive suite of ALM services, businesses can gain real-time visibility into application quality, eliminate time-consuming and error-prone human processes.
Training
Our certified teams provide training to enhance the skills of the internal team
License Procurement
We ensure the best value for your investment by assessing and analyzing your existing licenses and advise on embracing the best ALM platform
Installation, Upgradation & Migration
Based on the industry best practices we help you upgrade or migrate to the latest infrastructure without any data loss
Consulting, Customization & Implementation
Our team possesses vast knowledge and years of experience in offering robust and pragmatic ALM solutions to clients
Plugins & Extensions
Our dedicated team majorly focus on the development of various plugins for enhancing the existing features or introducing a new feature into the ELM/ALM portfolio 
Integrations Adapters
Our expertise lies in developing integration adapters and bridges to integrate third-party applications, homegrown solutions, open-source tools, and legacy tools with customized ALM solutions
Data Migration
Migrate data of any project from third-party applications to the ALM platform without any fear of data loss with our expert teams
Model Based System Engineering
We offer an exclusive program for educating our clients on the innumerable benefits and importance of model-based system engineering (MBSE) via training and complete handling until the implementation process
The MicroGenesis Advantage
MicroGenesis expertise lies in using technologies like Application Lifecycle Management to help businesses streamline application delivery processes and deliver value to customers at an enterprise scale. Our technical knowledge on this subject is unmatched, as experienced by several of our world-leading clients. Over the years, we have partnered with leading ALM vendors to provide customized solutions to our clients as per their requirements.   
3 Ways Application Lifecycle Management (ALM) can support Business continuity
What does it mean to ensure continuity of business during the pandemic? Sure, with innovations, businesses that wanted to remain in the competitive market evolved.
Significance of ALM in Medical Software
Modern healthcare has witnessed a proliferation of software as a medical device and software in medical devices. They have become a vital part of healthcare and have touched every area of diagnosis and treatment.
How integrated ALM can help your business?
The onset of complexities in the application lifecycle and the eagerness to bring new products faster into the market calls for constant innovation that abides by the stringent regulatory compliance.
At MicroGenesis, we are committed to deliver value-driven solutions and scalable results for the success of our clients and partners. We design and build digital solutions with our clients as the center of all our efforts. 
To find out more about how our solutions can improve profitability and boost client satisfaction for your organization, contact us: